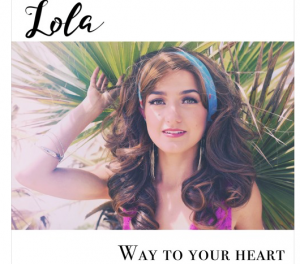 We will be featuring singer song writer Lola Toben tonight at our Third Thursday Concert Series.  Music will start at around 7:30  after our Testimonial meeting at 6:00 and Free pizza at 7:00.  Join us for a fun evening of food, music, and inspiration.   Click here for to see past music
Lola Toben is a singer, pianist and songwriter based in Los Angeles, California.  Known as "the little girl with the big voice," Lola has been staggering audiences her whole life with the depth of soul she possesses in both her timeless songwriting and penetrating singing.  Hearing her sing feeds your soul and reconnects you with what is right in the world.
From humble beginnings in St. Louis, Missouri, Lola has taken her original music across the country, touring with noted musicians such as Premik Russell Tubbs (Santana, Sting, James Taylor), Jeff Haynes (Joni Mitchell, Herbie Hancock) and bass virtuoso Michael Manring.  She was a Top Ten Finalist in the 2015 Wildflower! Songwriting Competition in Richardson, Texas.  She was chosen as "Artist of the Week" in Coming Up Magazine in May 2017.   Lola has also been a soloist and pianist for several nationwide Christian conferences and retreats.
Every Wednesday evening most Christian Science churches or Societies come together to hear and share how they were healed and their life made better through the application of Christian Science.  This will be an example of one of those meeting tonight
Protected from injury
From the November 19, 2018 issue of the Christian Science Sentinel
I had left the house in a hurry to go to the Wednesday testimony meeting at my branch Church of Christ, Scientist. I was to be the Reader that night. My left arm was filled with books when I went outside to my car, which was parked on the street. As I opened the door, a loud roar filled my ears. A large truck was coming at high speed down my side of the street, so I hurriedly jumped into the car, grabbed the top of the heavy door with my right hand, and pulled on the door to get it out of the truck's way. However, the fingers of my right hand were still grasping the top of the window frame as the door slammed shut, and they felt the impact.
Quickly I opened the door with my other hand and freed my fingers. My thoughts went immediately to the truth: I live in the spiritual kingdom of God, which is governed by divine Principle, not chance. All is under God's perfect control, so in reality there can be no accidents and no injuries. I am intact and free!
When I looked at my fingers, they had no marks on them. There wasn't even pain—just a hint of soreness, which quickly disappeared and never returned.
Pausing to think about what had just occurred, I realized I had allowed myself no time to feel fear. I had simply refused to accept that a child of God—me or anyone—could be subject to any mishap, and the result was immediate healing. Two favorite Bible passages had come to my thought: from the ninety-first Psalm, "He that dwelleth in the secret place of the most High shall abide under the shadow of the Almighty," and from the forty-sixth Psalm, "God is our refuge and strength, a very present help in trouble." I had just experienced the truth of those words in a very practical way, and I was flooded with awe and gratitude for God, who is ever-present Love.
This incident would commonly be called an accident. However, I had been studying Christian Science, and had seen many healings through divinely scientific Christian prayer and had previously escaped injury in a car crash. Accident can be defined as something unplanned or outside God's control. But the spiritual fact is that God is always in control of His entire creation. Harmony is God's law. This experience had just proven to me that an accident has no power to harm me or anyone—no power to disorder anything in God's kingdom.
Prudence Carr
Bishop, California, US
Brought to you by the Encinitas Reading Room
Phone (760) 753 4545
912 S. Coast Hwy. 101, (just South of H Street – across from Starbucks), Encinitas, CA 92024
If you would like to receive information from our Christian Science Society of Encinitas which includes notices about our events and services, please enter your email address to the right in the subscribe window.  It is free, and you will then be sent an email to confirm your subscription.