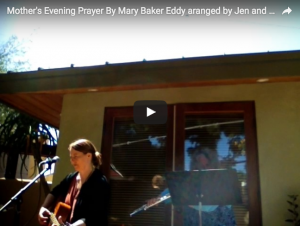 Jen and Cindy were with us last Sunday.  Jen wrote this lovely original music to Mary Baker Eddy's poem…  Mother's Evening Prayer
Join us today May 22nd, 2017 for our 4:00 church service in the Garden.  Today's solo will be performed by Justin Froese.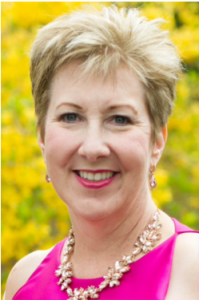 Also mark your calendars for a lecture by Guest Speaker, Michelle Nanouche, CSB Entitled"Finding God, finding health." on June 3rd, 2017 at 10:00 at the Sunland Annual Meeting.
Mother's Evening Prayer by Mary Baker Eddy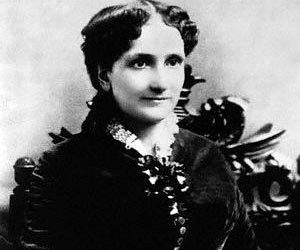 O gentle presence, peace and joy and power;
O Life divine, that owns each waiting hour,
Thou Love that guards the nestling's faltering flight!
Keep Thou my child on upward wing tonight.
Love is our refuge; only with mine eye
Can I behold the snare, the pit, the fall:
His habitation high is here, and nigh,
His arm encircles me, and mine, and all.
O make me glad for every scalding tear,
For hope deferred, ingratitude, disdain!
Wait, and love more for every hate, and fear
No ill,—since God is good, and loss is gain.
Beneath the shadow of His mighty wing;
In that sweet secret of the narrow way,
Seeking and finding, with the angels sing:
"Lo, I am with you alway,"—watch and pray.
No snare, no fowler, pestilence or pain;
No night drops down upon the troubled breast,
When heaven's aftersmile earth's tear-drops gain,
And mother finds her home and heav'nly rest.
Click here for more information about the Reading Room at www.Mindheals.us
Phone (760) 753 4545
912 S. Coast Hwy. 101, (just South of H Street – across from Starbucks), Encinitas, CA 92024
If you would like to receive information from our Christian Science Society of Encinitas which includes notices about our events and services, please enter your email address to the right in the subscribe window.  It is free, and you will then be sent an email to confirm your subscription.