Finding God, finding health – Sunland Annual Meeting 2017

Please join us on Saturday, June 3, 2017, at Encinitas Community Center for a joyous meeting and the opportunity to share the good works impelled by divine Love that go on daily at Sunland. Our simple, but profound purpose, is to support spiritual healing.  Light lunch provided. All are welcome.
Registration – 9:00-10:00 a.m.
Business Meeting – 9:15 am, Members Only, Room #120
Guest Speaker – 10:00 am, Open to All, Room #142
Light Lunch Provided
For more info: 760-944-2976,
www.sunland.org
Click here for Directions
Guest Speaker, Michelle Nanouche, CSB
"Finding God, finding health."
No one is, or can be, cut off from or left out of the divine presence.
Sponsored by San Diego Area Branch Churches 
"I love to tell the story . . ." starts an old evangelical hymn. "Telling the story" is a large part of what I do as a healer, teacher, writer and lecturer. Everything in my story leads back to the great "story" of the origin and practice of Christian Science
Please click here to download our Annual Meeting flyer
to share with others.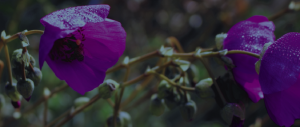 This information is provided by the Encinitas Christian Science Reading Room
Click here for more information about the Reading Room at www.Mindheals.us
Phone (760) 753 4545
912 S. Coast Hwy. 101, (just South of H Street – across from Starbucks), Encinitas, CA 92024
If you would like to receive information from our Christian Science Society of Encinitas which includes notices about our events and services, please enter your email address to the right in the subscribe window.  It is free, and you will then be sent an email to confirm your subscription.