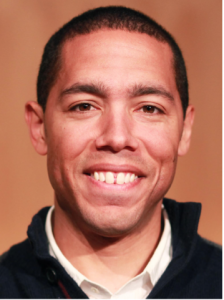 Mark McCurties, Speaker
In this talk, we will discuss how learning to follow the example of Christ Jesus, particularly his profound display of humility, can empower each one of us to heal and to overcome the hard problems we face.
Mark McCurties is a Christian Science practitioner and member of the Christian Science Board of Lectureship.
El Corazon Senior Center
3302 Senior Center Drive
Oceanside, CA 92056
Sunday, January 19, 2020
2:00 p.m.
Ample parking available.
Childcare available onsite.
Sponsored by First Church of Christ, Scientist, Oceanside and First Church of Christ, Scientist, Carlsbad-Vista.
For more information
760-724-3383
PrayerThatHeals.org/Oceanside
PrayerThatHeals.org/Carlsbad-Vista