Fellow Bible Students,
The headline of this blog might be a head-scratcher for you. After all, Valentine's Day has its origin in the ancient pagan cultures of Greece and Rome when orgies celebrating romance and fertility regularly occurred. But as the Roman Empire was Christianized, the festival of Juno Februata – the Roman goddess of love, marriage, and women—was replaced with religious festivals to the Virgin Mary and an obscure Saint Valentine. By 1536 Henry VIII, known for his womanizing, declared February 14th as St. Valentine's Day and the modern custom of exchanging love messages began.
Upcoming events at the Reading Room:
This Sunday at 10:00 am join us at the Reading Room for our church service, Or join us on-line on Goggle Hangouts. ( You will need to send us your email so we can invite you for service on Hangouts.)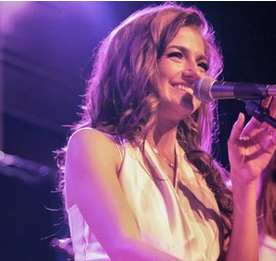 Thursday February 21st, 2019 join us for Music, Pizza, and Inspiration. Lola Toben will be our featured artist. (Click here for more info.)
Phone (760) 753 4545
912 S. Coast Hwy. 101, (just South of H Street – across from Starbucks), Encinitas, CA 92024
If you would like to receive information from our Christian Science Society of Encinitas which includes notices about our events and services, please enter your email address to the right in the subscribe window.  It is free, and you will then be sent an email to confirm your subscription.