Thank you to all who came to visit us yesterday, Sunday, in the Garden at the Christian Science Reading Room to participate in our Scavenger hunt we like to call, God's name game.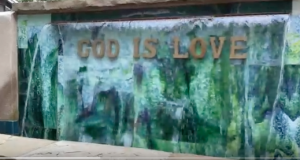 We had 98 children/teens come and play the game, with their parents, grandparents, and siblings in tow.  Everyone had a great time and got a free prize after they learned the 7 synonyms of God – Principle, Mind, Soul, Spirit, Life, Truth, Love – as found in the Christian Science textbook Science and Health with Key to the Scriptures by Mary Baker Eddy. In it's full context the definition of God reads, God. The great I AM; the all-knowing, all-seeing, all-acting, all-wise, all-loving, and eternal; Principle; Mind; Soul; Spirit; Life; Truth; Love; all substance; intelligence.
We like to say that, for many, yesterday's activity was their first day of Sunday school.
If you would like to know what kids learn in Sunday school, click on the link below
What do you learn in Sunday school?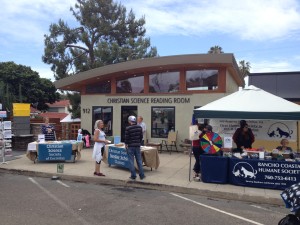 For more information about a Sunday school near you click Here  .
Phone (760) 753 4545
912 S. Coast Hwy. 101, (just South of H Street – across from Starbucks), Encinitas, CA 92024
If you would like to receive information from our Christian Science Society of Encinitas which includes notices about our events and services, please enter your email address to the right in the subscribe window.  It is free, and you will then be sent an email to confirm your subscription.