Faces of Santa Ana from Newsong Church on Vimeo.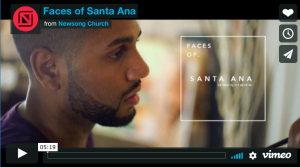 The power of God's love
is the greatest agent for bringing needed change and healing into the world.
This is the title of a talk by Mark McCurties CS.  Not a painter, but a Christian Science Practitioner who specialize in the application of Love.
He will be here in San Diego on his lecture tour today, Saturday November 17th at 10:30
Sponsored by: The Christian Science Church in Rancho Santa FE.
"We all have a natural desire to improve ourselves and the world around us. In my own life, I've found that letting God, divine Love, guide and direct my e orts brings permanent and meaningful results."
LOCATION:
Christian Science Church 6165 La Flecha
Rancho Santa Fe, CA 92067
ONTACT:
(619) 885-2727
www.cschurchrsf.org
This information was forwarded to you from the Christian society of Encinitas.
Come visit our Reading Room garden and join us for Sunday service at 10am
Our services are on  Sundays at 10:00 am and on Third Thursdays at 6:00 pm.  Please join us
Phone (760) 753 4545
912 S. Coast Hwy. 101, (just South of H Street – across from Starbucks), Encinitas, CA 92024
If you would like to receive information from our Christian Science Society of Encinitas which includes notices about our events and services, please enter your email address to the right in the subscribe window.  It is free, and you will then be sent an email to confirm your subscription.