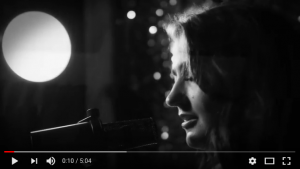 We will be featuring singer song writer Lola Toben tonight at our Third Thursday Concert Series.  Music will start at around 7:30  after our Testimonial meeting at 6:00 and Free pizza at 7:00.  Join us for a fun evening of food, music, and inspiration.   Click here for to see past music
Lola Toben is a singer, pianist and songwriter based in Los Angeles, California.  Known as "the little girl with the big voice," Lola has been staggering audiences her whole life with the depth of soul she possesses in both her timeless songwriting and penetrating singing.  Hearing her sing feeds your soul and reconnects you with what is right in the world.
From humble beginnings in St. Louis, Missouri, Lola has taken her original music across the country, touring with noted musicians such as Premik Russell Tubbs (Santana, Sting, James Taylor), Jeff Haynes (Joni Mitchell, Herbie Hancock) and bass virtuoso Michael Manring.  She was a Top Ten Finalist in the 2015 Wildflower! Songwriting Competition in Richardson, Texas.  She was chosen as "Artist of the Week" in Coming Up Magazine in May 2017.   Lola has also been a soloist and pianist for several nationwide Christian conferences and retreats.
Every Wednesday evening most Christian Science churches or Societies come together to hear and share how they were healed and their life made better through the application of Christian Science.  This will be an example of one of those meeting tonight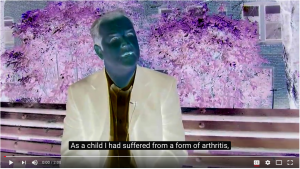 This is a video example of what you might hear at a Christian Science Testimonial meeting.
Tor find a Wednesday night church service in your area by clicking here.
Testimonial meetings are open for all to attend. There is Music and singing, Spiritual readings, and you'll also hear fellow attendees share insights, experiences, and healing they've had as a result of their prayer and study of Christian Science.
Our Third Thursday concert series are an alcohol free and family friendly event.  It's an alternative venue for people to come and hear some great music and have free pizza.
Come visit our Reading Room garden and join us for Sunday service at 10am
Our services will restart again this Sunday on September 23rd.  Please join us
Phone (760) 753 4545
912 S. Coast Hwy. 101, (just South of H Street – across from Starbucks), Encinitas, CA 92024
If you would like to receive information from our Christian Science Society of Encinitas which includes notices about our events and services, please enter your email address to the right in the subscribe window.  It is free, and you will then be sent an email to confirm your subscription.