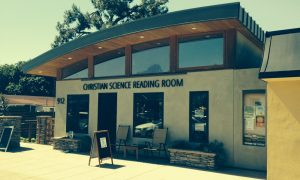 This is the title for our Sunday service tomorrow morning, January 14, 2018 at 10:00 am. Come and join us!
And at the same time during our Infinite Horizons program, the Sunday school children/teens will be instructed with these thoughts from Mind:
All Scripture is inspired by God and is useful for teaching the truth, rebuking error, correcting faults, and giving instruction for right living, so that the person who serves God may be fully qualified and equipped to do every kind of good deed.
II Timothy 3:16, 17—Good News Translation
Practice not profession, understanding not belief, gain the ear and right hand of omnipotence and they assuredly call down infinite blessings.

Helping your children/teens discover their Godlike qualities and their innate greatness, in a casual Sunday school setting
We believe …"A little child will lead them" (Isaiah 11: 6)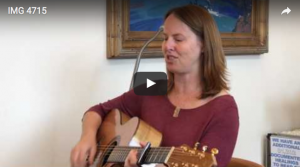 Also join us this coming Thursday evening, January 18th, 2018,  The Christian Science Reading Room in Encinitas will stay open late.  The evening will start off at 6:00pm with a Testimonial meeting followed by free pizza at 7:00.  Then stay for live music by Jen Hajj at 7:30.   Jen is our featured musician for this month's Third Thursday Concert Series in our Garden and is an award winning songwriter from Idyllwild, California. Her music has taken her to the corners of the earth, and she has collaborated with musicians from Germany, Sweden, Ireland, and Mexico. Her easygoing style, inspirational stories, and positive lyrics will make you think about what's great in the world.
Testimonial meetings are open for all to attend. There is music and singing, inspirational readings, and you'll also hear fellow attendees share insights, experiences, and healing they've had as a result of their prayer and study of Christian Science.  Click here a video example of what you might hear at a Christian Science Testimonial meeting.
Our Third Thursday concert series are an alcohol free and family friendly event.  It's an alternative venue for people to come and hear some great music and have free pizza.
Phone (760) 753 4545
912 S. Coast Hwy. 101, (just South of H Street – across from Starbucks), Encinitas, CA 92024
If you would like to receive information from our Christian Science Society of Encinitas which includes notices about our events and services, please enter your email address to the right in the subscribe window.  It is free, and you will then be sent an email to confirm your subscription.