This Thursday at the Reading Room in Encinitas we will start off the evening at 6:00 with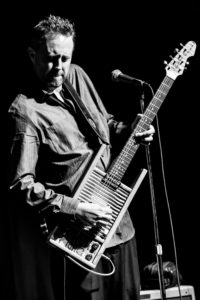 some inspirational readings on   "True Ancestry & Inheritance" followed by testimonies of healing. At 7:00 we will have Free pizza.  Then at 7:30 we welcome back Nathan James to sing us the blues.
And if you haven't read our Bible lesson this week on Soul and Body,you might want to zoom into it so as not to miss it. There's a story of Jesus healing blindness.
Testimonial meetings are open for all to attend. There is Music and singing, inspirational readings, and you'll also hear fellow attendees share insights, experiences, and healing they've had as a result of their prayer and study of Christian Science.
Our Third Thursday concert series are an alcohol free and family friendly event.  It's an alternative venue for people to come and hear some great music and have free pizza.
Notice: No church service this coming Sunday due to the Encinitas street fair.
But the Reading Room will be open during the Encinitas street fair.  Come by and say hi and bring your kids.  We will be having a scavenger hunt in the garden.
Phone (760) 753 4545
912 S. Coast Hwy. 101, (just South of H Street – across from Starbucks), Encinitas, CA 92024
If you would like to receive information from our Christian Science Society of Encinitas which includes notices about our events and services, please enter your email address to the right in the subscribe window.  It is free, and you will then be sent an email to confirm your subscription.