From The Daily Patriot regarding the Easter service at First Church of Christ, Scientist, Concord, N. H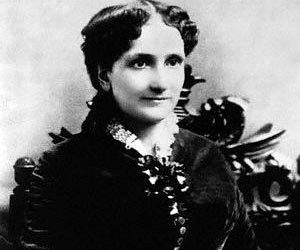 May this glad Easter morn find the members of this dear church having a pure peace, a fresh joy, a clear vision of heaven here, heaven within us—and an awakened sense of the risen Christ. May long lines of light span the horizon of their hope, and brighten their faith with a dawn that knows no twilight, and no night. May those who discourse music to-day, sing, as the angels, Heaven's symphonies that come to earth.
May the dear Sunday School children always be gathering Easter lilies of love, with happy hearts, and ripening goodness. To-day, may they find some sweet scents, and beautiful blossoms in Mother's love, that she sends to them this glad morn in the flowers and the cross from Pleasant View, smiling on them. Tenderly, truly,
Mary Baker Eddy.
Pleasant View, Concord, N. H., March 30, 1902.
Come join us here at the Encinitas Reading Room for a 4:00 Easter service  We will have readings from our paster; the Bible, and Science and Health with key to the Scriptures by Mary Baker Eddy.  During the service we will be enjoying the sweet harp sounds and solo by Naomi Alter.
Click here for more information www.Mindheals.us
Phone (760) 753 4545
912 S. Coast Hwy. 101, (just South of H Street – across from Starbucks), Encinitas, CA 92024
If you would like to receive information from our Christian Science Society of Encinitas which includes notices about our events and services, please enter your email address to the right in the subscribe window.  It is free, and you will then be sent an email to confirm your subscription.