We believe …"A little child will lead them" (Isaiah 11: 6)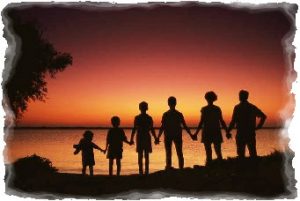 INFINITE HORIZONS
SCHOOL ON SUNDAY
-Helping children/teens discover their Godlike qualities and their innate greatness, in a casual Sunday school setting
"which is the Christ in you; the hope of glory." Col 1: 27
Learn what God is.
What God's love means to you:
To keep you healthy.
To keep you happy.
To keep you safe.
To keep you true to yourself.
To keep you loving others.
To know the Bible.
These ideas spring from the direction stated in the Christian Science Manual, Article XX, Subject of Lessons. Section 3.' The first lessons of the children should be the Ten Commandments (Exodus 20: 3-17), the Lord's Prayer (Matt. 6: 9-13), and its Spiritual Interpretation by Mary Baker Eddy, Sermon on the Mount (Matt. 5: 3-12). The next lessons consist of such questions and answers as are adapted to a juvenile class, and may be found in the Christian Science Quarterly Lessons, read in Church services. The instructions given by the children's teachers must not deviate from the absolute Christian Science contained in their textbook.'
We tailor the classes to the age and experience of the children present, so that they can learn how to apply God's law of divine Love to their own lives, in their own way. Sometimes the youngest children find it easier to heal than adults because of their innocent receptive thought.
What is Sunday School all about?
Phone (760) 753 4545
912 S. Coast Hwy. 101, (just South of H Street – across from Starbucks), Encinitas, CA 92024
If you would like to receive information from our Christian Science Society of Encinitas which includes notices about our events and services, please enter your email address to the right in the subscribe window.  It is free, and you will then be sent an email to confirm your subscription.