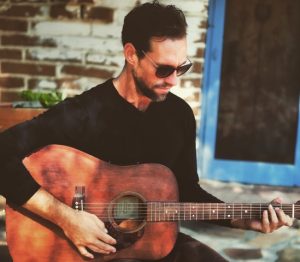 Come join us for our Third Thursday Concert Series.
We will be featuring Heaton Graham.  Music will start at around 7:30 in the Garden right after our Testimonial meeting at 6:00 and Free pizza at 7:00.
Heaton Graham was raised in the hills and shores of Santa Barbara County.  Soulful melody with sincerity, characterize his style of play and vocalization. His songs range from deep story-driven inspirations from the 70's singer-song writer movement to the more minimalist style of modern indie/rock bands. Pop sensibilities are not something you can expect in this heart-felt performance, which weaves the beautifully desperate and quietly hopeful themes of life in an expression of thought and sound.
Testimonial meetings are open for all to attend. There is Music and singing, Spiritual readings, and you'll also hear fellow attendees share insights, experiences, and healing they've had as a result of their prayer and study of Christian Science.
Our Third Thursday concert series are an alcohol free and family friendly event.  It's an alternative venue for people to come and hear some great music and have free pizza.
Click here for more information www.Mindheals.us
Phone (760) 753 4545
912 S. Coast Hwy. 101, (just South of H Street – across from Starbucks), Encinitas, CA 92024
If you would like to receive information from our Christian Science Society of Encinitas which includes notices about our events and services, please enter your email address to the right in the subscribe window.  It is free, and you will then be sent an email to confirm your subscription.
 Edit this item.
Leave a Reply