This Week in Encinitas!
Check the listing of our Third Thursday Garden Music Series for next Thursday.
MUSIC. FILM. HISTORY. GARDENING. POP-UP SHOPS. MORE!
OUR 33rd ANNUAL SRING STREET FAIR 
Encinitas Spring Street Fair
Saturday, April 23, 9am-5pm
Sunday, April 24, 9am-5pm
Enjoy over 450 unique food, arts and crafts vendors plus three entertainment stages, children's rides, Dog Zone, Adventure Zone, Bike Valets, and a Beer and Wine Garden! Take advantage of free family fun, entertainment, a National Award Winning MainStreet and a traditional So-Cal beach town. Come for the sun, stay for the moonlight.  
INFO
South Coast Hwy 101 in Downtown Encinitas
EXCITING NEWS IN ENCINITAS!
Thursday, April 14, 7pm 
The grand opening of Roark's Pop-Up Shop at Said Space will feature an intimate slideshow with revivalist and skateboarder Jamie Thomas along with photographer Dylan Gordon. They'll talk story and share images from Roark's trip to Vietnam that inspired the Spring/Summer 2016 collection of goods. Photography from the crew's convoy from Hanoi to Cat Ba Island to Da Nang will be on display with a running commentary on the strange journey through the North.
Slideshow and Grand Opening beginning at
7pm
.
INFO
Said Space, 766 S. Coast Hwy 101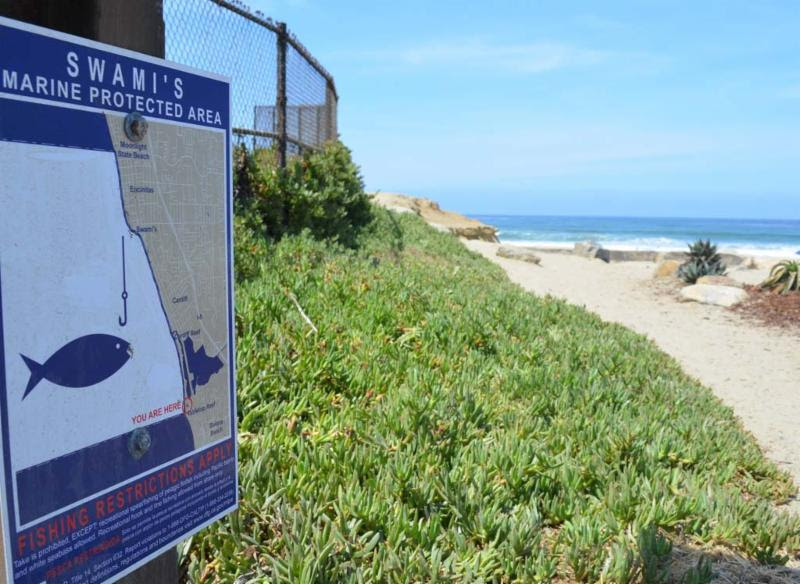 Swami's Marine Protected Area: 
What Is It? Where Is It? Why Does It Matter?
Thursday, April 14, 6pm-7:30pm
Hear a presentation from
WILDCOAST
, an international conservation group, who has been working to educate San Diego residents and visitors about the new MPA network and providing opportunities to participate in stewardship actions 
INFO
Encinitas Library, 540 Cornish Drive
Come and try Speedminton!
Speedminton is a fun racquet game that can be played anywhere, anytime. It is easy to set up, with no net required. Just pick up a racquet and birdie, and away you go!
Speedminton is running a local playing group and all you need to do is show up! It is
FREE
 for all, the group is co-ed, for all ages and all equipment is provided!
 Get out and play!
To find out more about the game, visit
www.speedmintonusa.com
Swami's Beach (to the left as you come down the access stairs)
Italian Film Festival: An Italian Name
Thursday, April 14, 7pm
Secrets, friendships, lies and jokes create the fabric of family.  In a single night, all the threads come undone at the Pontecorvos family dinner when a teasing joke ignites powerful revelations, including a wartime Jewish tragedy.  A deeply Italian comedy that will leave you wanting more family dinners with the Pontecorvos!  In Italian with English subtitles.
INFO.
Tickets $10, $8 (cash only)
La Paloma Theatre, 471 S. Coast Hwy 101
Encinitas Youth of the Year Award:
Accepting Nominations!
Now through April 15
The City of Encinitas Youth Commission invites the public to nominate outstanding youth who go above and beyond in serving their community.  Award recipients will be honored at a City Council meeting and awarded a plaque that will be displayed at the Encinitas Civic Center.
Learn how to nominate a youth superstar HERE
Opening Reception:
Paralyzed Veterans of America
Friday, April 15, 6pm-8pm
Show some love to our Veterans!  The exhibit is a showcase of paintings and artwork by San Diego Veterans.  Meet the artists and enjoy refreshments.  
INFO.
                                                                     Encinitas City Hall, 505 S. Vulcan Avenue
Free Advanced Composting Workshop
Saturday, April 16, 10am-noon
Have you always wanted to compost your food scraps but were scared you didn't have enough experience? Join Master Composter, Dave Emmerson, to learn the answers to these questions.
The following topics will be covered: Composting Basics Active (Hot) Compost, Passive Compost, Composting with Worms and How to Make and Use Compost Tea
.
RSVP Here
.
701 Bonita Drive, behind Ocean Knoll Elementary School
Walking Tour of Old Encinitas 
Saturday, April 16, 10am
The Encinitas Historical Society presents a fact filled walking tour of Old Encinitas!  Find out how Encinitas' population doubled in the late 1880s, discover which movie stars of the Classical Hollywood Cinema Era visited and lived in Encinitas and see the most photographed buildings in Town. Cost: Free
For more information, call docent Barbara Vilardo at 661-992-5720   
Meet at the Old Schoolhouse, 390 West F Street
Third Thursday Garden Music Series
Hosted by the Christian Science Society of Encinitas
Thursday, April 21, 7:30pm-9:00pm
Join us this month as we will be hosting
singer and songwriter, 
Emily Drew.
 Her style is best described as angelic and sweet, yet soulful. Emily has performed on highly celebrated stages such as the famous House of Blues as well as other San Diego stages that have seen the likes of Jason Mraz, Tristan Prettyman, and many more.
INFO
This is an alcohol free and family friendly event.  Join us!
912 S. Coast Hwy 101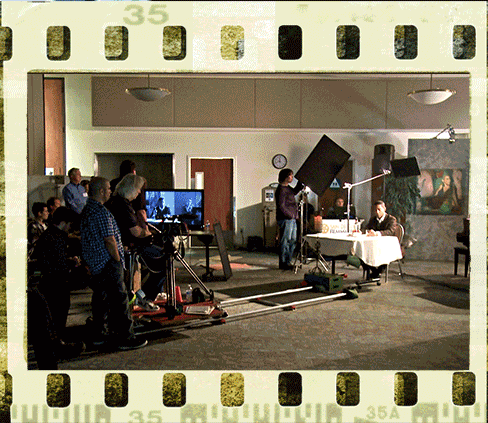 Encinitas Student Film Festival Symposium
Saturday, April 23, 8am-5pm
The day-long event will teach the art of filmmaking to North County high school and college students.  Experience an actual film set as pro's from the film industry teach all facets of their craft. (San Diego Filmmakers, Encinitas Arts Division)
Encinitas Community Center, 1140 Oakcrest Park Drive 
L101 After Hours Session: Steep Ravine and Second Cousins
Saturday, April 23, 7pm-9:30pm
Steep Ravine is a Nor-Cal based blue grass and folk group steeped in traditional influences, yet thoroughly modern and original. One of the best young acts this side of Mississippi. Opening set by the exquisite local folk pop band Second Cousins. Light refreshments provided.
Encinitas Library, 540 Cornish Drive 
Art N Soul's Anniversary Celebration!
"9 Years, We Love You"
Saturday, April 30, 5pm-8pm
Join us for delicious food, live music, and the spirit or art, originality, and community! The celebration with feature a variety of art and artists, as well as amazing new jewelry designers. Join us! RSVP preferred.
633 S. Coast Hwy 101
The Friends of the Cardiff-by-the-Sea Library will be awarding five lucky students $1,500 scholarships to graduating high school seniors who reside in zip codes 92007 or 92024. Scholarship applications must include a maximum 500-word essay by the student and two letters of recommendation from non-family members and proof of residence.
Learn more about the requirements to qualify
HERE
.
Applications are available at the Cardiff Library, 2081 Newcastle Ave.
Open Mic Nights
The Studio presents a weekly open mice open for all ages!  Hosted by local singer/songwriter Kennady Tracy, each slot is 10  minutes or the duration of 2 songs.  Delicious, organic food and refreshments will be available from
GoodOnYa
.  
Sign ups start at

5:45pm

.  
INFO
The Studio, 1057 S Coast Hwy 101
Farm Volunteers Days
April Sundays

2pm-4pm

& Tuesdays

8am-10am
On Sundays, we plant, weed and keep the farm looking beautiful and on Tuesdays, rise and shine like a farmer and help harvest for donation to a local Encinitas food pantry.
Coastal Roots Farm, 441 Saxony Road
Featured Blogger: Gina Martini
Gina is a local Blogger and Health Coach, and the founder of
Full On Happiness
! This week, Gina shares her insight on some of her favorite viewpoints. Find more in
 "Encinitas Viewpoints Are Good For Your Health"
I remember the first time I discovered 4th Street in Encinitas. I was on my usual run from Moonlight Beach to the Cardiff Kook and decided to keep as close to the ocean as I could, since the tide was high. I passed D Street Viewpoint like usual smiling as the surfers checked the tide, and then on a whim followed the tiny dirt path behind the old school house, feeling equal bits mischievous and adventurous.
E101 WELCOMES NEW MEMBER!
Welcome, Back to Cali!!
If you haven't been to "Back To Cali", then you haven't been to Encinitas yet. The popular apparel and souvenir shop puts tourists and locals in a Golden State of mind, and is always bringing in new inventory. Located right where the Encinitas sign arches over the Coast Highway 101 and D Street, the shop boasts an entire wall of cool, colorful and super-soft tees for men, women and kids. In addition, Back To Cali has a store at the down town Carlsbad Village Faire & satellite kiosk location at the Carlsbad Premium Outlets. Stop in and say Hello! 
509 S. Coast Highway 101
Wednesdays

4-7pm


E St. & Vulcan
Encinitas 101 MainStreet Association, 818 S. Coast Hwy 101, 760-943-1950
| | | |
| --- | --- | --- |
| | Encinitas 101 MainStreet, 818 S. Coast Hwy 101, Encinitas, CA 92024 | |