Infinite Horizons program FAQs
We believe …"A little child will lead them" (Isaiah 11: 6)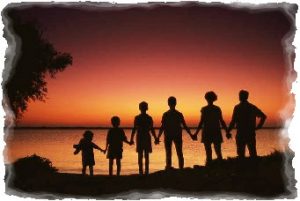 Come to our SCHOOL on SUNDAY and be qualified to participate in the 
INFINITE HORIZONS Program
-Helping your children/teens discover their Godlike qualities and their innate greatness, in a casual Sunday school setting
"which is the Christ in you; the hope of glory." Col 1: 27
FAQs:
Why should I bring my children/teens to School on Sunday? Answer: When we include school on Sunday for our children/teens, we believe in a balanced whole-child approach to education, which includes spiritual education on the top of the list with the other categories of mental, emotional, physical and social education. Spiritual education includes such elements as morals and ethics, wisdom, civility, wonder and awe, comfort, seeking the truth, integrity, leadership, happiness, health and healing.  Enrolling in the Infinite Horizons program, brings opportunities to strengthen such character.
Do I have to be a Christian Scientist or know about the Bible to bring my children/teens to school on Sunday? Answer: No, all are welcome. We don't need to know calculus to enroll our child in a Calc class, just like we don't need to know the Bible before enrolling our children/teens in School on Sunday and qualifying for the INFINITE HORIZONS program. Parents are invited to stay to listen to the weekly Bible Lesson with other adults concurrently going on in the Garden. Or parents have the option of dropping off their children/teens after they are enrolled.
Can this program help me if I feel burdened, frustrated and somewhat fearful of outcomes with parenting my children/teens? Answer: YES! Realize that there is wisdom in the following Scripture: "Train up a child in the way he should go: and when he is old, he will not depart from it." Prov 22: 6 We offer help to parents with trained and qualified Christian Scientists as teachers in this school. They will work with your children/teens and inspire them to trust in the present power of Divine Love that alleviates fear. Your children/teens have the opportunity to hear instruction from a positive voice and put things into a spiritual perspective. The children/teens take home what they have learned and apply it to their thinking, decision-making, attitudes and actions. Teachers can keep in close contact with parents for healing solutions to specific challenges made known.
I don't know what I believe in. How can being involved help me communicate with my children/teens about spirituality? Answer: Our beliefs can change as we grow up. It takes study and work to seek the truth and individuals have been seeking it for the entire time of mankind. In the School on Sunday, we read and study the inspired Word of the Bible and learn to apply and practice it. Christ Jesus teaches, "ye shall know the truth, and the truth shall make you free." That God is Love and we are all the children of God, is the truth taught and the basic premise we teach from. Learning this truth helps us to understand that we each have the divine right to be free and to claim unlimited possibilities for happiness, health and success. You might be surprised when your children/teens bring home inspiration to you as their parents whom they love.
What are the first lessons for my children/teens in this School on Sunday? Answer: We use the King James Version of The Bible and Science and Health with Key to the Scriptures, by Mary Baker Eddy, as our base textbooks to establish the lessons.  "The first lessons of the children should be the Ten Commandments (Exodus 20:3-17), the Lord's Prayer (Matt. 6:9-13), and its Spiritual Interpretation by Mary Baker Eddy, and the Sermon on the Mount (Matt. 5:3-12). The next lessons consist of such questions and answers as are adapted to a juvenile class, and may be found in the Christian Science Quarterly Lessons, read in Church services." (As found in the Manual)
How can we give our children/teens spiritual skills? Answer: The beginning skills in the School on Sunday are based on the understanding that God is Spirit.   We teach children/teens about happiness when we learn to sing hymns or songs of joy and praise, and we teach children/teens about health when we learn to pray with expectations that the goodness of God will shower blessings on us. This helps children/teens tap into their innate Godlike qualities of purity, and the result is to feel happy and healthy. Parents can support this endeavor.
What impact does the School on Sunday have on parents of children/teens attending? Answer: As we practice living the Commandments and the Beatitudes every day, we understand that we all have a high-calling in our families, our neighborhoods and our world to shine our light of God's love to everyone we meet. In other words, we learn the importance to bless everyone. You will find there is no hypocrisy in living the practical inspired words of The Bible. This teaches us the healing effect when we share and care enough to humbly pray to our Father-Mother, God, who is our Life and our Mind, and the Life and Mind of all people. Peace is the outcome of turning to God as Love and it can be felt right in our homes in our relationships with our children/teens. This is a powerful step in recognizing our Spirit-sourced infinite potential for good.
What is the underlying theme of your school on Sunday? Answer: Our School on Sunday supports self-knowledge, humility and love which brings happiness, health and healing through God who is Principle. When living in obedience to Principle, we can claim our perfect relationship to our Creator and realize the high prize of freedom from anything that is unlike God, good. This teaches us that none of God's children can ever be separated from the goodness, comfort and love of God.  Understanding this welcomes us into the Infinite Horizons Program and it's list of opportunities to practice what we learn on Sundays.
INFINITE HORIZONS
Christian Science Sunday school
Phone (760) 753 4545
912 S. Coast Hwy. 101, (just South of H Street – across from Starbucks), Encinitas, CA 92024
If you would like to receive information from our Christian Science Society of Encinitas which includes notices about our events and services, please enter your email address to the right in the subscribe window.  It is free, and you will then be sent an email to confirm your subscription.