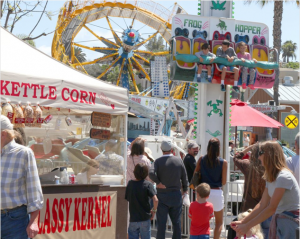 The Reading Room will be open this Sunday from 9:00 AM to 4:00 during the Encinitas Street Fair.  Parking is tight so it might be a good time to take the train!  Come by and say hi if you can. We will not have our usual Sunday service but will be streaming the Mother church Sunday service for anyone who would like to view it.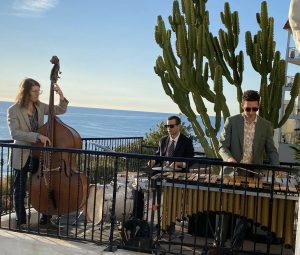 Also on Saturday we will have again live jazz music in the garden starting at around 1:00pm by the Armstrong quartet.
We will also be having a new band that has traveled here all the way from Texas called Love Only Grows.  They
will start their set about 11:00am.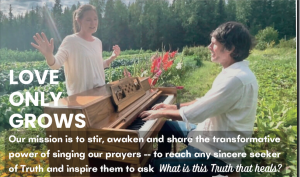 Bring the kids for a fun hunt called "The God's name game" during the fair in our Garden where they search for the seven synonyms for God.
In our textbook, Science and Health with Key to the Scriptures, Mary Baker Eddy defines God in the glossary as:

God. The great I AM; the all-knowing, all-seeing, all-acting, all-wise, all-loving, and eternal; Principle; Mind; Soul; Spirit; Life; Truth; Love; all substance; intelligence
We place the names: Principle; Mind; Soul; Spirit; Life; Truth; Love around the garden to be found by the seekers.  Come by and join the fun and when a prize .
This game is based on ideas taught throughout the Infinite Horizons Program which is based on our Christian Science Sunday school.  For more information click Here  .
November holiday Street Fair 2022
Enjoy over 450 unique food, arts and crafts vendors plus four entertainment stages, children's rides, Bike Valets, and more! Take advantage of free family fun, and entertainment!
PLEASE NOTE that there is NO PARKING on Hwy 101 from D to J Street on Saturday and Sunday from 4am – 6pm. Your car will be towed by law enforcement if parked in the specified area. There will be signage leading up to the Street Fair as a reminder.

You are also invited to join us for our normaly held Sunday church services at the Reading Room or on zoom every Sunday at 10 am PT. We meet for an hour and then have an open discussion about the week's Bible lesson and/or testimonies of healing and comments and questions about Christian Science.
Phone (760) 753 4545
912 S. Coast Hwy. 101, Encinitas, CA 92024
If you would like to receive information from our Christian Science Society of Encinitas which includes notices about our events and services, please enter your email address to the right in the subscribe window.  It is free, and you will then be sent an email to confirm your subscription.